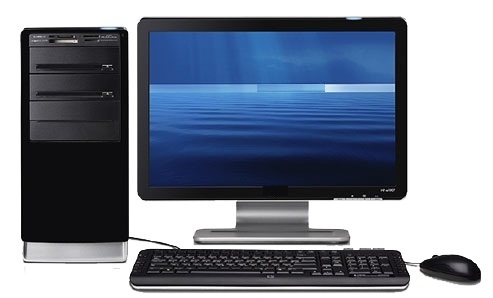 Buying a computer is not a solution to every person's need, these days every workplace isn't left untouched by the computers. Small and large equipment in offices and home are required, but people living away from their home can't buy these products for short durations. That is why we are here to fulfill the demand of various people regarding Desktop Computers on rent in Mumbai who are visiting the city for several affairs.


Since our initiation, we are standout among the largest providers of IT equipment Rental Company in Mumbai. We offer computers, laptops, and other equipment on long term & short term rentals contracts. Our products are ranging between both branded and assembled products that customized to our client's need. We are engaged in providing a comprehensive range of Computer on Rent in Mumbai at an affordable price.

Our logistic capacity to ship rental apparatus is robust to deliver products at any location across India within 24 hours. In Mumbai and various nearby location of the city, we offer to deliver the product on the same day. We offer high class and efficient Desktop Computers on rent in Andheri to meet the specific demand of clients. We ensure an immediate solution to the entire client site problem by our technical support team that is available 24/7 to help you.